Welcome to International Sports Services!
Travel the world while doing the very best in sports! Tournaments in the Dominican Republic, United States, and more! Browse our site for more information for tournaments in baseball, softball, basketball, soccer, volleyball, field hockey, and others!
Santo Domingo Diamond Classic
The competition
is outstanding! You quickly find out why so many good players come out of the
Dominican Republic…

International Competition @ Disney's ESPN Wide World of Sports

Top international competition at Disney/ESPN's Wide World of Sports in Orlando, Florida…

Dodgertown Tournaments
Join us for the ultimate baseball experience! Come play baseball at the former Dodgertown spring training complex on the very same ballfields where Dodger greats honed their skills while vacationing in one of Florida's hidden treasures, beautiful Vero Beach…
Private Schools International League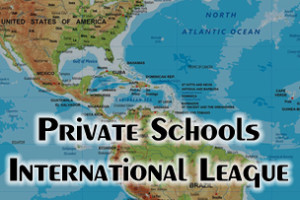 Looking for information on the new new Private Schools International League? The league features high-end competition between private schools from the United States of America, Dominican Republic, Guatemala and Saint Croix. Follow the link below to view additional information about this wonderful opportunity for your school's team to travel and compete with teams from all over the world.
The Santo Domingo Diamond Classic
The Santo Domingo Diamond Classic takes place in Santo Domingo, Dominican Republic. There are teams coming from the USA, Dominican Republic, Venezuela, the St. Thomas, St. Croix, Mexico, Puerto Rico, and other countries. The ages are as follows: 9-10, 11-12,
13-14, 15-16, and 17-19.
Learn more about the Dominican Republic
Those of you who travel to the Dominican Republic as part of one of our tournaments will have the opportunity to visit several natural and historic landmarks in and around Santo Domingo, the nation's capital.
Relive The Action!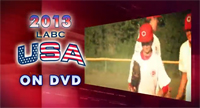 Click here for information on how to receive DVDs of your athlete's action in the Dominican Republic. If you're intersted in ordering a video you may do so by heading over to amsak.tv.
Upcoming Tournaments
Updated Monday, April 3, 2017
Baseball Tournaments
Historic Dodger Town Classic
Oct. 6-12 – Vero Beach, FL, USA
Baseball Youth Fall Championship
Oct. 18-23, 2017
Dodger Town, Vero Beach, FL, USA
(Ages 9-16)
Jupiter Wood Bat Tournament
Dec. 5-10, 2017
Jupiter, FL, USA
Independence Day Classic
June 30 – July 6, 2017
Historic Dodger Town
Vero Beach, FL, USA
Santo Domingo Diamond Classic
Aug. 2-8, 2017
Dominican Republic
Basketball Tournaments
Treasure vs Islands Basketball Challenge
April 6-10, 2017
Men 25-older
Port St. Lucie, FL
(USA)
May 4-9, 2017
Jupiter Jam
Jupiter, FL
Treasure vs Islands Basketball Challenge
September 8-12, 2017
Men 25-older
Dominican Republic
Nov. 22-26, 2017
Santo Domingo Basketball Classic
Santo Domingo, Dominican Republic
Dec. 19-24, 2017
Santo Domingo Basketball Classic
Santo Domingo, Dominican Republic
July 20-26, 2017 – Santo Domingo Fast Pitch Challenge (Dominican Republic)
Field Hockey
Jan. 7-13, 2017
Santo Domingo Challenge
( Dominican Republic)
Soccer
Feb. 16-21, 2017
Jupiter President's Day Cup
Boys/Girls U8/9-U18/19
Mar. 30-Apr. 4, 2017
Naples Spring Shoot-Out
Boys/Girls U8/9-U18/19
Apr. 20-25, 2017
Vero Beach Spring Classic
Boys U8/9-U18/19
May 11-16, 2017
Vero Beach Spring Classic
Girls U8/9-U18/19
June 23-29, 2017 – Dominican Republic Soccer Kick-Off
July 9-17, 2017 – Disney Cup International
September 2-4, 2017 – Disney Soccer Showcase Qualifier
Table Tennis
Florida Table Tennis Challenge
April 28-May 3, 2017
Miami/Ft. Lauderdale, Florida, USA
Volleyball
Feb 10-15, 2017 Florida Challenge
(Miami, FL, USA)
April 20–24, 2017
Port St. Lucie | Miami Blowout (Florida, USA)
Open and Over 40